Bring Your Extra Shoes to the Midwest Podiatry Conference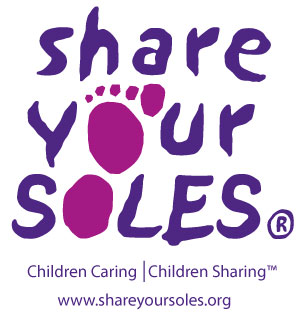 Share Your Soles Shoe Drive @ MPC

Thursday, April 19 – Saturday, April 21, 2012
Share Your Soles will once again be collecting gently used shoes at the Midwest Podiatry
Conference (MPC) on Thursday, April 19th through Saturday, April 21st at the Hyatt
Regency Chicago, 151 E. Wacker Dr., Gold Level, West Tower (near registration)
Since 1999, Share Your Soles has delivered thousands of pairs of shoes to desperately
impoverished people in places like Central America, Southeast Asia, the Caribbean,
Appalachia, Africa, India, Haiti, Eastern Europe and even American Indian reservations.
Share Your Soles is a 501 (c)3 nonprofit organization, so your donation is tax-deductible.
Donation receipts will be made available at the IPMA booth on the exhibit floor (one
level below registration). If you have any questions, please call the Illinois Podiatric
Medical Association at 312-427-5810, ext. 18.